Live Streaming
Fully professional, multi camera, live streaming studio in the Haute-Loire
HD live streaming direct to your audience, Hi fidelity sound recording and playback, motion graphics, video playback, all mixed together seamlessly to wow your customers, your work-force or your friends.
Direct to the web, be it YouTube, Twitch, Facebook or whatever platform you choose. We have all the facilities to show your business, your association or yourself live to the Internet direct from our studio in the heart of the Haute-Loire. 
Equipped with all the latest in streaming technology as well as computer controlled lighting, HD cameras, hi fidelity mics; 43 Media studio is perfect for interviews, news items, reports, demonstrations or concerts.  43 Media live streaming studio has everything you need to broadcast to the world.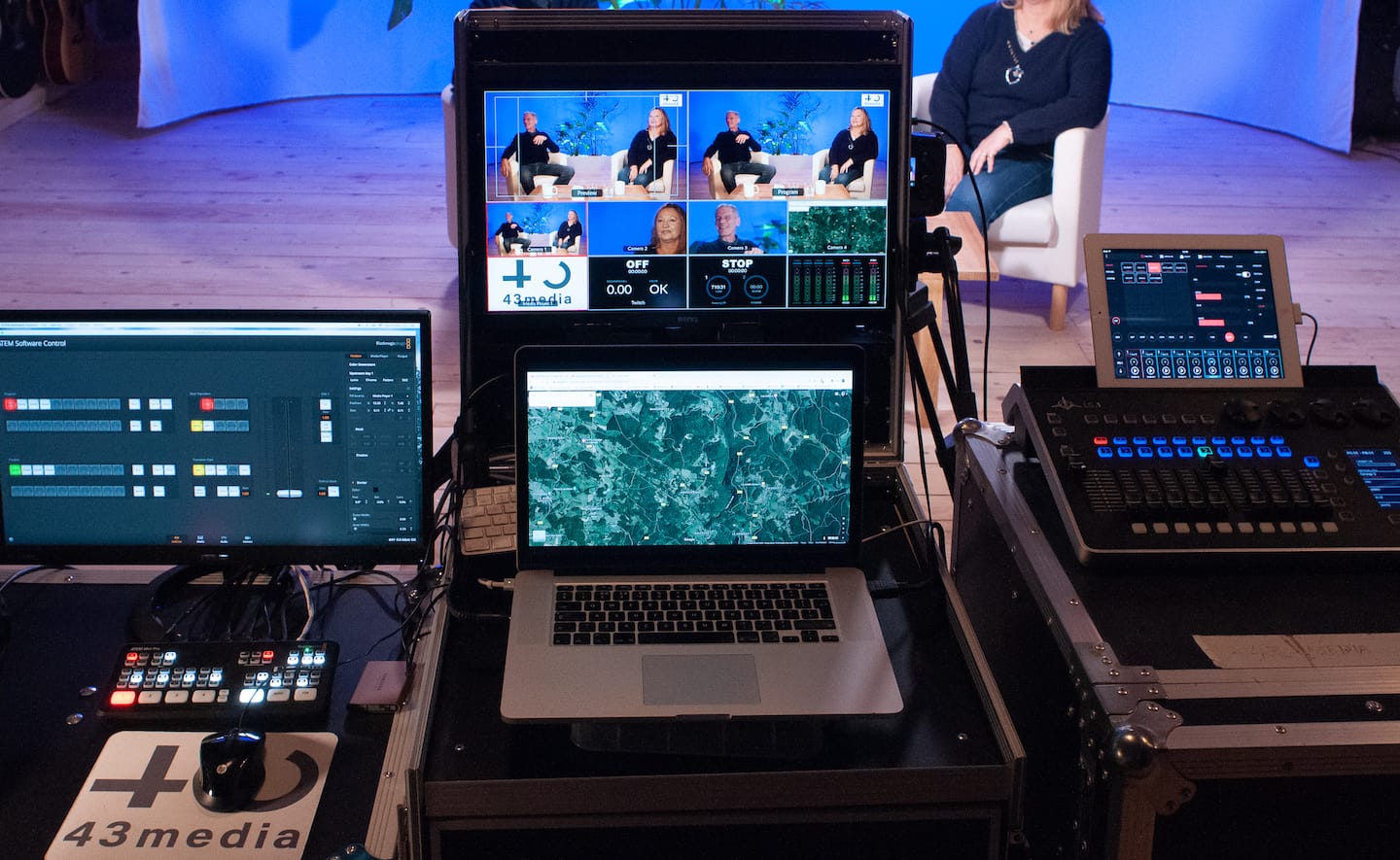 Let us come to you
43 Media's full live streaming studio is also completely mobile and can be transported to wherever you are. Complete with 4G+ mobile data services, we can come to you so you can go to the Internet.