If you ever get to heaven
Two sisters, three children, a monk and Elvis...on the road to Santiago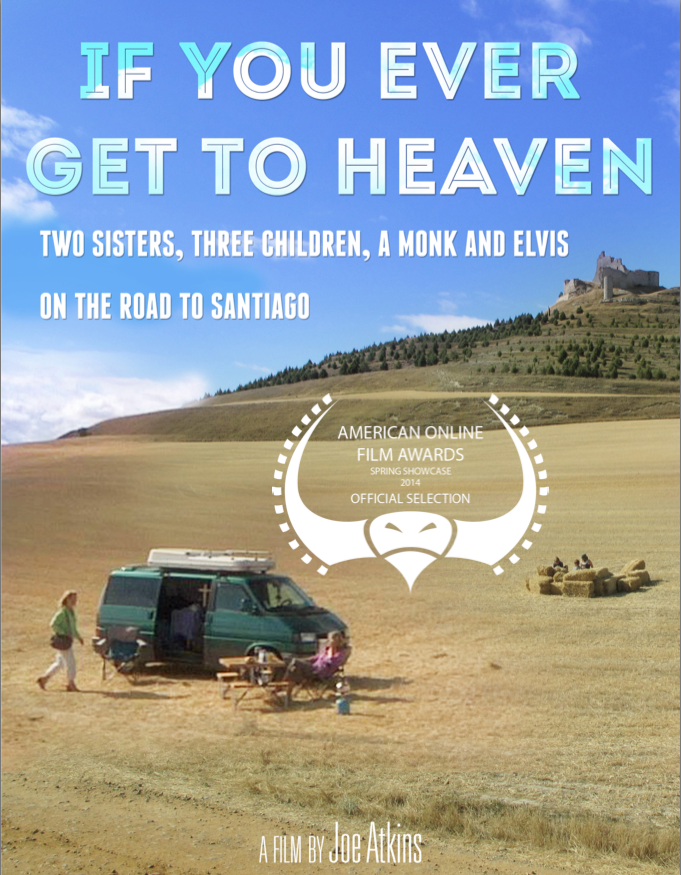 If you ever get to heaven is a feel-good family road movie. Produced by Amanda Atkins and directed by Joe Atkins, it was the first feature for our independent film company 43 Pictures, under the umbrella of 43 Media.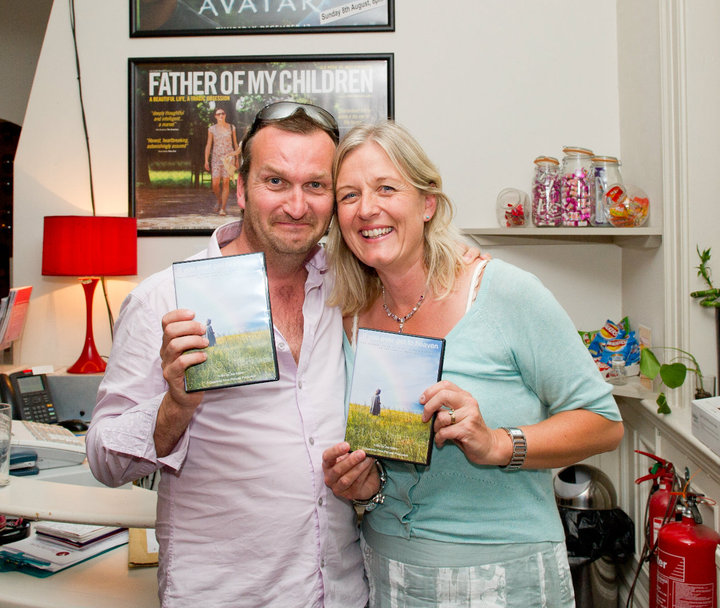 Beautifully shot on location in France and Spain by cinematographer Kyle Heslop, with a quirky and original screenplay by screenwriter Claire Jephcott, the film follows the fortunes and misfortunes of Jen Belstaff and her family as they find themselves travelling the old medieval pilgrim route to Santiago de Compostela in Spain… in a VW campervan.
The film was a 43 Media project which involved the whole Atkins family. Inspired by their family road trip in 2007-2008, Joe and Amanda decided to start their life in France by setting up a small independent film company, and shooting a full length road movie. Joe directed and edited the film, and Amanda produced it and played the lead (stage name Amanda Garwood). Two of their children, Beth and Arthur, were in the film; and the other two, Harry and Luke, worked as crew.
Joe approached writer Claire Jephcott and the collaboration began. With the script signed off, and a strong and dedicated cast and crew assembled, they hit the road in the summer of 2009.  They shot for six weeks along the 'Camino de Santiago', which starts near the home of 43 Media in Le Puy en Velay, and passes through the Pyrenees into Spain, then all the way to Santiago de Compostela on the west coast.
If you ever get to heaven is now available to watch on 43 Media's film YouTube Channel – 43 Pictures.
Cast and Crew
Amanda Garwood – Jen Belstaff
Claire Parker – Katie Saunders
Sam Kane – Elvis
Saul Jephcott – Geoffrey
Richard Shelton  – James Belstaff
Nicoletta Sedrani – Valery
Bethany May – Lucy Belstaff
Rudi James – Wills Belstaff
Arthur Michael – Jake Belstaff
Guillermo Cancelo – Spanish Farmer
Produced by
Amanda Atkins
Directed and Edited by
Joe Atkins
Screenplay by
Cinematography by
Kyle Heslop – Director of Photography
Luke Atkins – Camera Assistant
Rémy Cizeron – Camera Assistant
Music by
Luke Atkins – "If you ever get to heaven"
David Coburn – original soundtrack
Sound Department
Harry Atkins – sound recordist
Jim Letts – sound editor
Script and Continuity
Hillary Sloss – script editor and continuity
Production Manager
Emeline Letellier-Laux – Line Producer
Art Department
Tyler Jephcott – Art Director
Stills Photographer